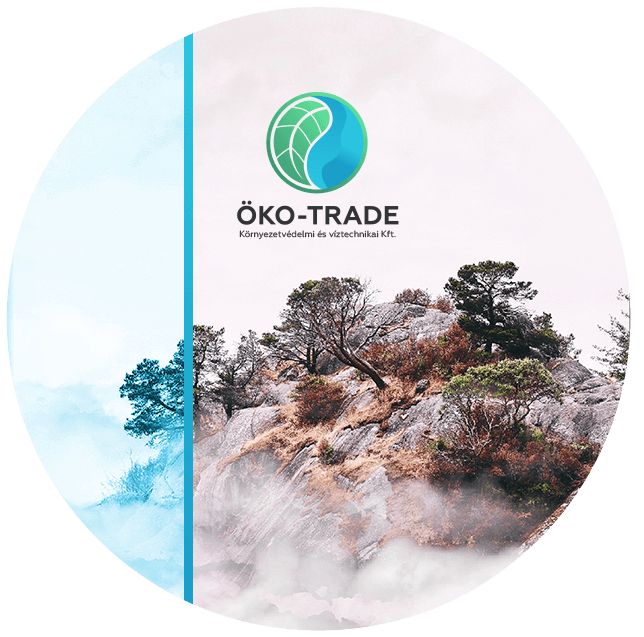 ÖKO-TRADE Ltd. was founded in 1992 as a Hungarian owned company. The company's main objective is to provide an efficient and professional solution and economically optimal treatment of environmental issues of corporations and enterprises. In addition, our specialist profile includes completion of full-scale designing and execution of environmental protection, water management and
water technology tasks as well.
Initially, our company was primarily engaged in environmental consultative assistance, advisory service, designing thereby gaining wide knowledge and reputation within the technical community. The national recognition was achieved by designing and execution of water treatment technologies. Our consulting activity covers all the elements of environmental protection, concerning even the issues of air cleanliness protection, soil and water protection, noise and vibration protection or waste management.
Later, in order to prepare for joining the European Union, we extended our specialist profile and performed the elimination of oil tanks, remediation of contaminated areas in large numbers on the sites of industrial plants, local governments and agricultural companies. In order to meet the regulations of the European Union, we implemented environmental improvements and carried out reconstructions on numerous industrial and agricultural sites.

Starting from 2004, we have been operating also as an accredited sampling body, in cooperation with other well-known accredited laboratories. As an accredited body, we perform the establishment and operation of environmental monitoring systems, and also undertake to complete the periodical confirmatory measurements and sampling tasks prescribed by the authorities. We undertake to fully implement the accredited emission measurements, workplace tests and noise measurements as well, in cooperation with our professional partners. We perform our specialist activity in all our branches of environmental protection throughout the whole area of the country, with our engineer offices being maintained in Budapest and Pécs.
Sándor Bartos, managing director